Maintenance Plans
We realize your home is one of your most valuable assets. That's why when it comes to heating and cooling your home, the right service plan from a reliable, trusted company makes all the difference. A Wackenhut Maintenance Plan gives you the level of protection that you need and deserve. Annual service from our trained professionals will prolong the lifespan of your heating and air conditioning equipment, improve the unit's efficiency, and save you money on energy bills.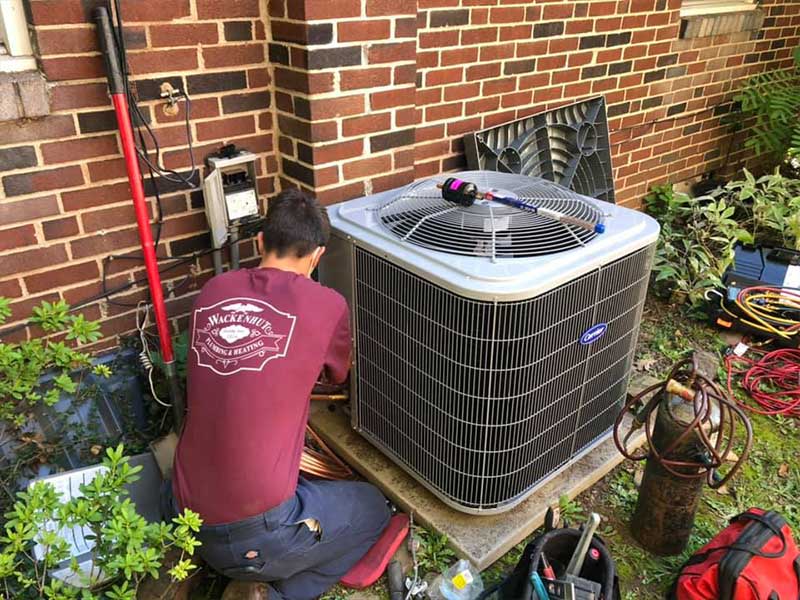 Why Choose A Comfort Plan
For over 100 years, Wackenhut has been putting our extensive experience to work for our clients. Our licensed technicians complete all necessary adjustments, tuning, cleaning, and troubleshooting, ensuring that your heating and cooling system meets your home comfort demands. You'll enjoy a cleaner, healthier, and more refreshing home with a Maintenance Plan from Wackenhut.
Our Heating & Cooling Comfort Plans
Our heating and cooling comfort plans include annual service for your system, a 25% discount on service repairs, and priority service throughout the year.
Benefits
There are many benefits of a comfort plan, including peace of mind that your unit will work when you need it, throughout the year. Additional benefits include:
Prevention of unforeseen and costly breakdown
Regular maintenance improves system efficiency
Extends lifespan of equipment
Discounts on service repairs
Friendly, reliable priority service